Amboseli National Park
Published: 17.09.2022
The sun hasn't risen yet when the alarm clock tells you it's time to get up. It's only 5:30. Early. I wanted to record the sounds of the bush before peoe got up. But, unfortunately, the loudest sounds come from peoe. Someone is sneezing, draining the water, and snoring. Without any delay, see amboseli day trip, I get up to go on a safari in a few dozen minutes. Today we are counting primarily on a beautiful view of Kilimanjaro. There is a ance because there are no clouds in the sky. Amboseli National Park is waiting.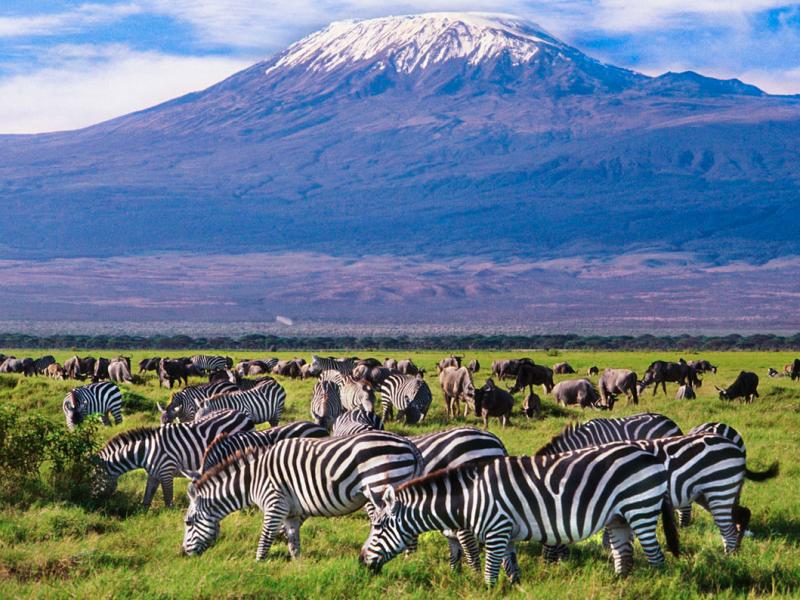 View of Mount Kilimanjaro in Kenya's Amboseli National Park
A quick breakfast and off you go. We're going through the park. And Kili towers in the south. Its top is slowly illuminated by the sun's rays. What a beautiful sight. We are also looking for a single acacia, zebra and elephants to put them in the frame with Kilimanjaro in the background. There are zebras. They pose like models. We also pass countless herds of wildebeest, zebras and gazelles. No lions can be seen near the palm forest known from yesterday. It doesn't mean they aren't there. We suppose they hid somewhere behind the palm trees.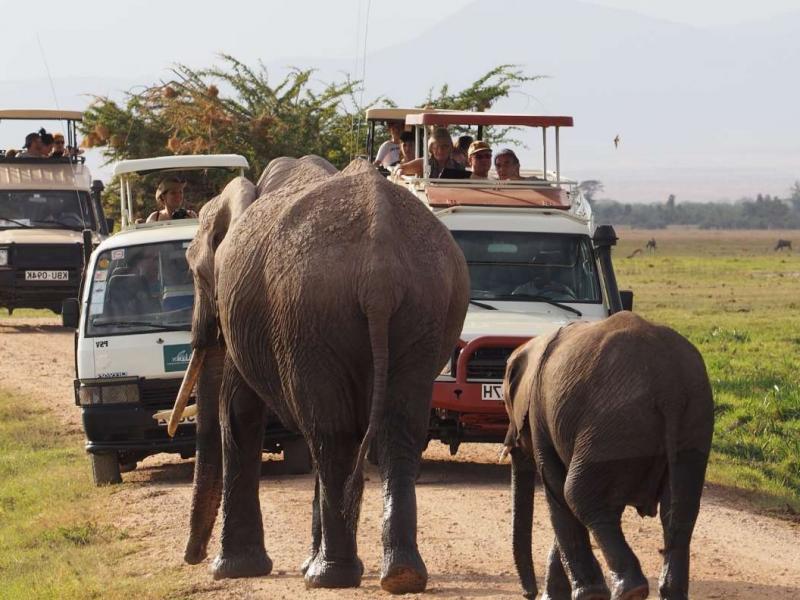 Flamingos, hyenas and other animals
Flamingos eat their food from the lake. The eagles finish eating the hunted mongoose. Hyenas hid under the road. Surrounded by a brisk pace, it disappears into the grasses. Elephants eat palm trees. Bee-beeers are waiting for insects. And two young elephants decided to kiss ea other tenderly in front of our eyes. Trumpets and blows disturb them a bit. Impalas and buffaloes graze in the meadow by the wall of the palm forest. So we sit with them for a while, and then we head towards an abandoned campsite and a narrow passage running in the middle of the lake. On both sides of the crossing, we pass flamingos, geese, stilts, spoonbills and herons. There are also ibises.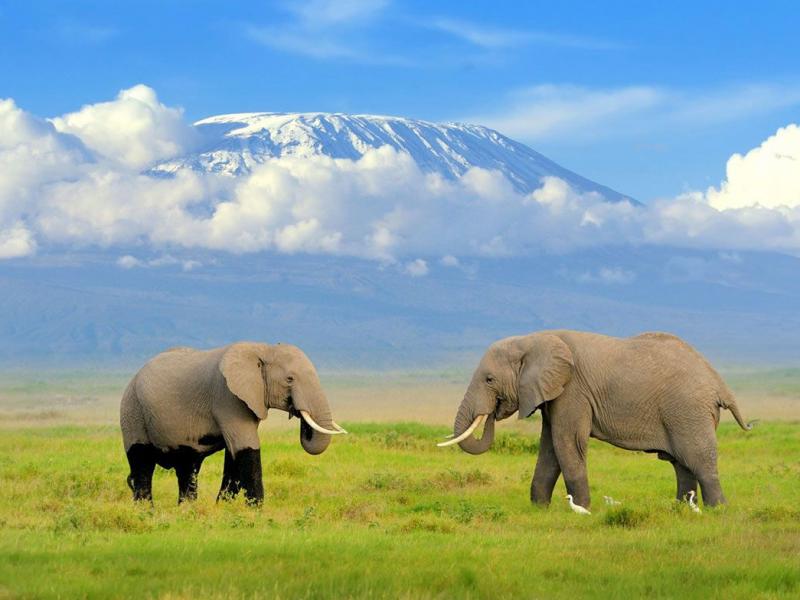 Elephants in Kenya's Amboseli National Park
It's getting warmer. This is a sign that you need to go back to the campsite. The animals finish their morning activity. We are also going to rest a bit. Three hours without driving pass very quickly. Bird hunting and lun take most of the time. After 3 p. m. we report to the car. Kilimanjaro is drowning in clouds. But the beautiful afternoon light illuminates the area. Birds pose as if on cue. Giraffes pass right by. Impalas drink water from a small lake. In this light, we must not get bored. We ride paths known to us. Beautifully lit animals pose for photos. Lions appeared again by the palm trees. The whole herd. We are waiting for over an hour for what will happen. However, not mu is happening, and it is an hour before dark. We let go. We should leave the park by six. I know of course it won't, but we'll try.